Yola.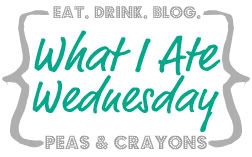 Thanks a bunch Jenn! You rock!
I am typing this on Tuesday because today (Wednesday if I post this on time), I start my first day at my job! With that and youth group, I won't have time to type it up.
Anyways, I am super super exhausted. In fact, yesterday I took two naps and I just woke up from a two hour nap (and the weirdest dream EVER). Still tired. UGH. Although I'm waayyy more energetic, I'm still struggling with occasional afternoon slumps/crashes. What the heck?!
I had an oats craving alllll week. Most weeks, I'll throw in a different breakfast or two, but this week was all about the oats.
Dinner is normally my least favorite meal, but I had some pretty awesome eats this week!!
Snacks
There you have it! I've had a fantastic week of eats if I do say so myself. It's the oatmeal and nut butters.
Hope you all have a WONDERFUL Wednesday!!!!!