Herrrooo my lovies!
I did have an Easter Weekend recap in mind, but alas, I have a serious lack of pictures. Basically, I was at my church from 8am-1pm setting up,
hiding
randomly distributing Easter eggs in the grass, worshipping, volunteering, working with preschoolers, and taking down.
But I
diiiiiiid
get a visit from the Easter Bunny!! :)
And the weather was gorgeous and filled my heart with happiness - I took a nice, long walk in the sunshine.
Colooorrrsss!!
For Easter dinner, Mom made ribz (a concept that still freaks me out! Not in a fear food way, but just...ribs...igshdIjdfsjhdfsud), but you know what ribs are freaking delicious when slathered in BBQ sauce so yeah. Plus roasted veggies and whole wheat bread!
I know, where's the mac and cheese?! I did have words. :)
'Twas a wonderful, low-key Easter, and best of all, it was filled with joy, love, and appreciation for my Lord and Savior. How good He is!!!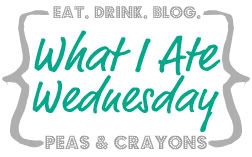 Love ya, Jenn!
Other eats from zee week:
Breakfasts
Oats galore!! (Oh yes, and all my mornings begin with a green smoothie :))
Lunches:
Dinners:
I had some perty good eats this week! See you later, my friends!