Hello, my loves! Guess what, I have good news for you.
WE HAVE HIGH SPEED INTERNET NOW. LIKE FOR REALZ.
Because that intro was in italics, clearly it means that wasn't my real intro, just a tidbit of reading for your convenience. ;)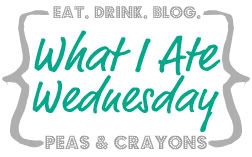 Gracias, Jenn!!
So, I have been going back and forth about how to bring a certain topic up for the past week or so now. As you all know, I've kind of been, on a personal level,
down
. I also mentioned that I decided to
reach out for help
to get things back on track.I admitted that
I'm okay with not being perfect
. And guess what? I'm feeling so much better!!! Talking things out, and reaching out for support helps so incredibly much, guys. I can't even explain how much better I feel.
However, there is one last thing. After several years focusing on my mental health (which has totally paid off and been worth it), there is still that
one problem
that has been lingering in my
physical health
. I've been dealing with amenhorrea for a few years now. I have stressed over and over again about how I know that this is no bueno, and have vowed countless times to
change my ways
, but the truth is, is none of my plans really panned out.
The thing is, is I knew what to do, yet I did not know
how to do it.
After being plain unhappy, nonexistent motivation to exercise, a strained relationship with food, and ultimately a doctor's visit, I decided that I was fed up with
trying to figure things out on my own
. Because obviously it wasn't working.
I took a leap of faith, and contacted the amazingtastical
Robyn
to help me out! Ya'll, she is so, so wise, and I felt so informed and a personal connection with our consultation. She and I discussed everything that's been going on she constructed a plan,
finally a structured plan,
to help me deal with this once and for all.
So, the plan? - well, eat more (a LOT more), and rest more. My meals and snacks are definitely changing, as well as my exercise. You won't see me running a whole lot (aka at all). I've been enjoying walking,
hiking
, and yoga lately! The whole point is to
heal my body, metabolism, and reproductive system through good nutrition and rest.
I debated even mentioning this, but it's a change in my
lifestyle
. Yep, my lifestyle, not a quick fix, and I felt that it was important to talk about, and hopefully provide some inspiration/motivation to others in recover/dealing with amenhorrea/HA.
I understand that it's not going to be easy all the time. I understand that weight gain, is, indeed, inevitable. I will not be posting any specifics, numbers, etc. I am
embracing
the rest that I need, and honestly, enjoying it. If there's a day where I feel like doing nothing, then I am gonna let myself totally relax! If I want extra peanut butter (which is always), then I am gonna give myself another spoonful! If I have a hard day, then I am just gonna have to push through.
Yes, I have an apprehension for the unknown. I have "fat fears" every so often, and doubts every so often. But I need this, I need this for my
health
, and I am
so ready and blessed.
What better time to start? Why wait until later on in my life? I have my whole life ahead of me, and if lots of food and rest (and yes, even weight gain) is what I need right now, then gosh dangit, I'm gonna give myself that.
So there you go! My ch-ch-ch-changes. :) I'm so happy to be taking this next step in life and I know that awesome things are to come!!
Have a happy, blessed Wednesday!